12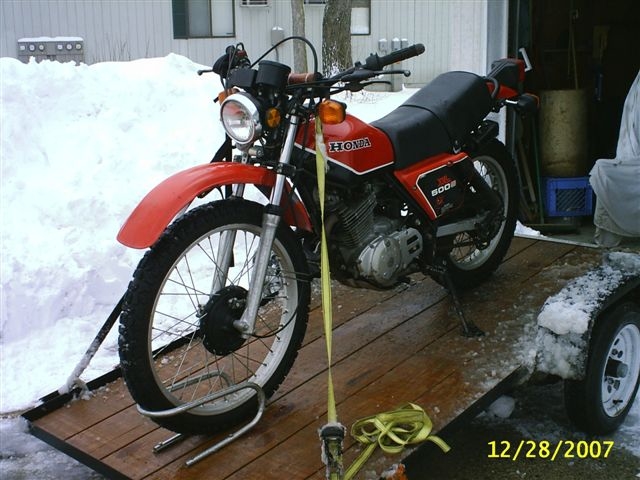 Steve Danville's cherry 1981 XL500. This bike is all original, you can beleive it if you saw it, We had to replace a few items, tires of course, after 27 years od sitting dry rot had set in. The battery had to be replaced too <grin> oh, yea the chain was a bit rusty so it also was replaced. It only has 9,900 original Miles. (I wonder why the battery went dead? it's only 27 years old. ed)

That photo (above) is when I brought it home. I have never ridden it. The seller needed bail money.
The story is, Chris the seller, is a mechanic, he rebuilt his neighbors engine and took the bike as payment.
The bike had been parked over a decade.
I read this ad on Craigslist "Must sell this week". Chris did start it and rode it to my trailer. I can hardly wait to ride it when the snow melts.
__________________________________
I have another old 500 Honda Single in Great shape (picture below).
(unusual name for a good looking blonde, but not so old. ed)