'75 xl 250. i rescued it from the shed of a body shop. tank had big dent in it, so since i was at the body shop anyway...bike has 6500 miles on it, and everything works. runs nice and smooth. i put taller bars on it, as i find the stock bars too wide and short for my taste.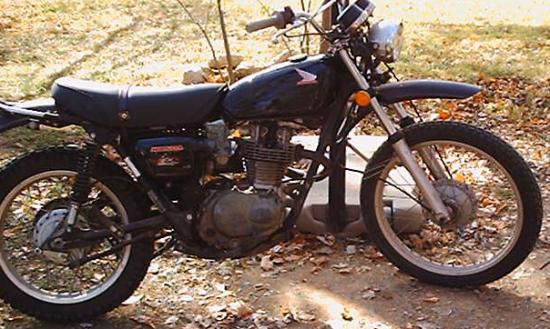 '77 xl 350. this is the one currently giving me fits in the mid rpm range. i will fix it soon. bike has 5200 miles on it and is in excellent condition. missing the pesky side covers though.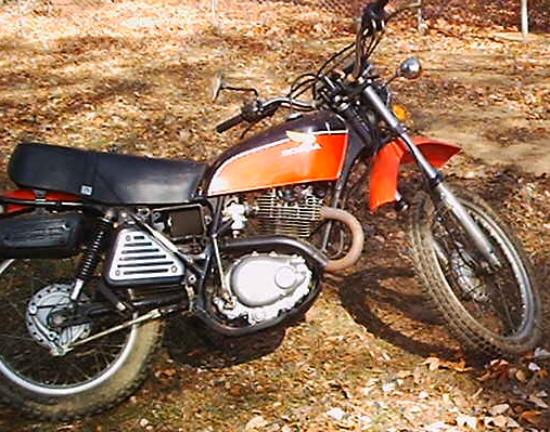 my son's '84xl 100.has wrong seat. bike threw cam chain, so top end job is in order this spring. found in a metal shed. traded a truck fender for it. wonder where all those side covers go?