From: thewyliesix@aol.com
Subject: honda
Date: Mon, 07 May 2001 20:32:48

Hi Rick. A 1974 maico frame,bultaco rear wheel, centre port motor bored to 305cc mk2 amal carb.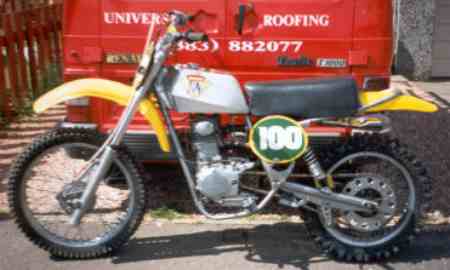 Thats me just about to pass a 250 Pursang at Powmill race track in 94.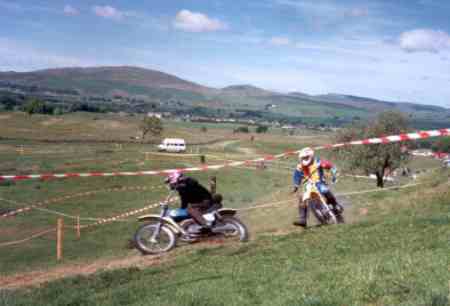 A stock framed XLl 350 bored to 400cc, 250 flywheel, Elsinore tank, seat, forks, yolks and wheels. Spot the swing arm length and the worst rear sprocket ever.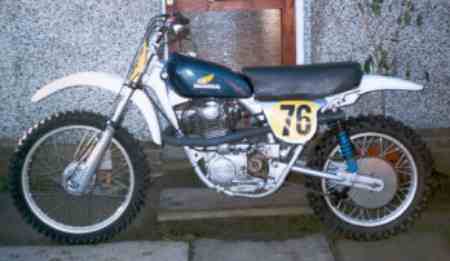 Stock framed XL bored to 305cc, Amal Mk 2, Bultaco wheels, Maico tank and seat. This bike is complete with new tires and cost me £350.00, it was built out of old junk lying about the garage. First time out it out dragged a 608CCM up a massive muddy steep hill. He was not happy and said I was cheating by using methanol.
Cheers Dave.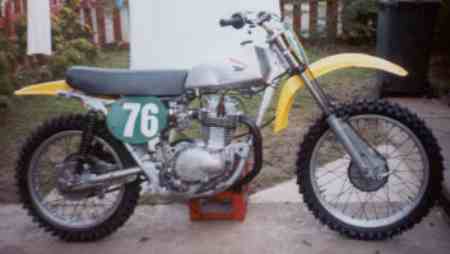 10 May 2001. Hi Rick, yet another photo. This is a 350 motor bored to 400cc using an XR 350 piston, MK2 Amal carb, 250 flywheel,1974 Husky frame, forks, front wheel, and tank. Suzuki RM 370 back wheel and seat, Falcon shocks and Bultaco side panels. Good handling and very lightweight. Rear sprocket has 53 teeth, so front wheel stays light, makes it good on a tight muddy track.. cheers Dave..