Dan Fuchs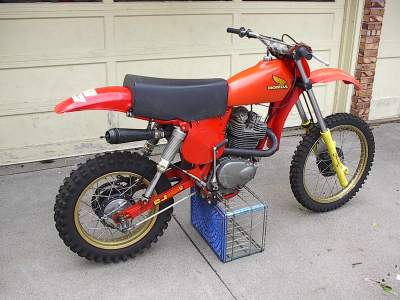 Really enjoyed browsing your website. I was pleasantly surprised to find a
site dedicated to Honda XL's. How cool!
This is a photo of my C & J framed XL Honda. I built this bike back
in the 70's and have kept it through the years. Am now in the process of
fixing all the leaks and getting it back in ridable condition. It has a
Powroll 457cc bore/stroke kit & cam, Mikuni carb, Barnett clutch, special
tranny gears, Fox Air Shox, Simon's forks and a 17" Sun rear wheel.
Dan Fuchs
Columbus, Nebraska