A 1967 Suzuki X-6 was my first bike. I was the terror of the streets and won many a street race against Brit bikes with three times the engine size.

I kept the bike for two years, then traded it on a Norton P-11 scrambler, really a fire breather, hard to start with my 150 lb frame and, with the standard open pipes, loud, obnoxious, not real fast, but the lady was quite a looker. Didn't ride it much as I had by then started racing dirt track and hare scrambles, on a dealer sponsored...... Bridgestone rotary.

But that's another story.
Rick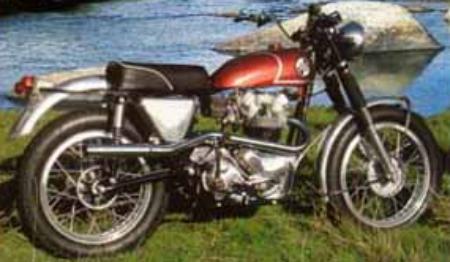 This picture of a P11 courtesy of Roger Nicole St-Louis, who wrote "Bonjour,
Vous pouvez prendre tout les photos, logos ou animées que vous désirez.
Au plaisir, RODGE"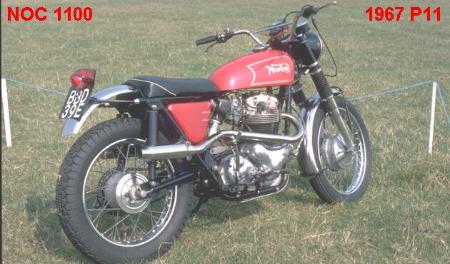 With permission of Peter Thistle and The Norton Owners Club
http://www.noc.co.uk/
Twin cylinder, four stroke, 360 degree crank, 73x89mm bore and stroke displacing 745 cc, twin carbs, dry sump, four speed gearbox; double down-tube frame, drum brakes; 3.25 x 19" front, 4.00 x 18" rear, 368 lbs.